Happy clients is our goal
We are a leading web design agency that has been working with clients for over 10 years.
Our team of experts will work with you to create the perfect website, from start to finish. You can rest assured knowing that we'll be there every step of the way, providing guidance and support all along the process.
When it comes to designing your site, our talented designers know how important it is to get things right first time around – because if something isn't quite right then it needs fixing before launch day!
We take pride in our high standards and quality service.
That's why we offer free consultations so you can find out more about what we do without any obligation whatsoever. So don't hesitate, press the button below and let's arrange a conversation.
When Jane Teresa Anderson approached us to do a learning website we were excited about the challenge.  Students purchase and learn through lessons published on the website. Content includes a combination of workbooks, course content, quizzes and media-rich content like videos and podcasts. On completion of all course requirements, students are certified through the website.
Thank you for your continuing great ideas, I'm very excited about what we'll build and grow into the future.
When Sydney based Hatha Yoga and Yin Yoga teacher, and sound healer Barbara Courtille started talking to us about her exciting business plans we convinced her that her Squarespace website was not the solution for long-term, cost-effective growth.
We helped her migrate her site to WordPress, built her a new online store and helped her host her events through her website potentially saving her thousands of dollars in third-party service fees in future years.
The new Yoginithreads.com website now integrates many website features she used to go to third parties for, saving on costs and getting her a larger slice of revenue per sale.
Green Home & Garden is a lifestyle magazine site focused on green living and gardening. The magazine style blog site entices readers with relevant stories, and generates revenue through Google Adwords.
PDQ – Email Marketing Platform
PDQ is an in-house marketing platform exclusively for Asporea clients. The site was built to provide all the email marketing (newsletter and mailing list) functionality of big players like Mailchimp and Cosntant Contact and package it in a cost-effective way.  With PDQ users can bring their own domain name and benefit from guaranteed delivery with Amazon SES professional mail delivery.
We partnered with Ruth Phillips to design a community concept to support her growing community of event attendees. We used WordPress and Elementor to create a unique look and feel for the site.  Under the cover, the site integrates WooCommerce as a payment engine with Zoom videoconferencing service to automatically register paid members for regular zoom calls. Asporea also provided expert marketing advice and community building support for the launch of this new service.
Big thank you! Confirming what I hope you know well – you are a marketing genius!
Cleverly Search – Recruitment
Cleverly Search approached us to establish their existing WordPress website on our WordPress Hosting infrastructure.  The migration took four hours and during the migration process, we improved site security and performance.
We built the astrology learning site Sun Sign School for world-renowned astrologer Jessica Adams.  The site creates a mutlimedia learning experience for students. Downloadable course materials, podcasts, video and other media creates a learning-rich experience.  Students can purchase and complete courses through the website.
We were asked to rebuild the website for the charity book series Girls' Night In. Bestselling authors Jessica Adams, Chris Manby and Fiona Walker created the charity fundraising Girls' Night In series more than 20 years ago, with the support of the Curtis Brown literary agency.
The paperback collection, together with its spin-off journal, audiobook and children's' sister project Kids' Night In (Puffin and HarperCollins) has involved some of the biggest names in publishing and entertainment including Stella McCartney, J.K.Rowling, Kate Moss, Bob Geldof, Nick Hornby and Candace Bushnell. The series across America, Europe and Australia between 2000 and 2014 raised a total of $3.5 million in revenue for War Child.
We featured the profiles of all 366 authors. This was done using custom fields, with each author having a record in the site. These were then incorporated into various views including a sortable view of contributors by their contributions.
Jenny Ritchie, Marriage Celebrant
We worked with Jenny Ritchie to build a simple website that would gather sales leads for her growing Marriage Celebrant business in New Zealand. The site is built using Elementor.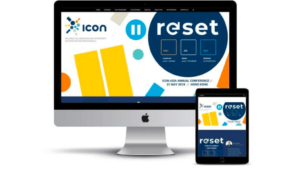 ICON is a Marketing and Communication industry association for B2B focusing on financial, real estate, professional services and legal industries. We built a conference website which included eCommerce capabilities for event ticket sales for the Asia RESET 2018 conference.
When he's not creating architecting special effects models for blockbuster action movies like The Wolverine and Max Max The Fury, model maker Grant Biffin sells custom cast and hand painted Zombies, Warewolves, Ned Kelly memorabilia and more  through his website at castfromdungeonfx.com.
Asporea were recently commissioned to update the site to be more responsive and to streamline the checkout process.  The site is run on WordPress and uses Elementor theme builder to shape the page content.
Jessica Adams has written horoscopes for Elle, Vogue, Harper's Bazaar, Bloomingdale's and Marie Claire during a global career as a professional astrologer.
Jessica Adams' online free horoscopes are read by more than 3 million people every year on her website: jessicaadams.com which has been operating since 1996.
As at December 2019, the site lists among the Top 20 Astrology sites globally according to Alexa and ranks in the top 0.41% of all websites globally.
In 2014 Jessica Adams launched new premium content services including the Eastern Astrology forecast Chinascopes and her divination tool The Astrology Oracle.  Over the years it has been expanded to include new features like Astrological Reports, Personal Birth Charts, Tarot Prediction and other high-quality premium member content.
I have worked with Asporea for 20 years and in that time seen my astrology website grow from a hobby into a business. Their eye for irresistible website and ebook design is always spot-on.
TV and Radio personality Ruthie Phillips commissioned us to build a new website to launch her new UK-based radio program.  The site provides information for followers and takes appointment bookings through the website and sent directly to her inbox.
Lucas Australian Migration
For Lucas Australian Migration business we developed a visual design and brand identity for the new company and a bespoke WordPress site. The site includes an automated booking and scheduling service allowing 15-minute assessments to be automatically booked and confirmed by the website, eliminating manual handling.
I thought I was hiring a website designer, not a combo including a marketing guru, anthropologist cum interior designer and counselling psychologist. I love it!
We have been working with Lynette and Greg at Urban Composter for many years. Their unique bokashi-style composting product is marketed and manufactured in Australia. The website generates direct online-sales revenues through Woocommerce.
Australian Music Museum Project (AMMP)
AMMP, the Australian Music Museum Project, began to help the campaign for a modern music museum in a country that has never had one.  AMMP is really about GLAM Rock (Galleries Libraries Archives and Museums) – 20th century music, preserved. We are proud to support ammp.tv with a website to support their efforts.
When Royal Astrologer and media personality Debbie Frank contacted us for a website refresh, we were delighted. We were able to increase Debbie's efficiency and improve the SEO quality of the website by creating custom data entry fields for her horoscope content.  We are also assisting with digital marketing and branding, enabling her to secure the .com domain name in addition to debbiefrank.co.uk.
How amazing! You've done a really fantastic job and thank you so. much for all the inputting you did and the changes even to the book. Brilliant!
British Connections is a Hong Kong based UK Visa agency. They approached us to build a modern, interactive and visually appealing site. The site has additional custom features including a booking engine that allows users to book and confirm appointments online.
Great service! I really do not know much about websites or hosting, so to find Asporea who took the stress out of trying to sort this out was brilliant.
Hong Kong based company TheatreArtLife provides an online platform for live entertainment industry professionals to connect and network with each other, seek employment opportunities around the globe and seek out professional development. We were proud to assist TheatreArtLife in implementing LearnDash to expand their education offering to members. Specific to this implementation was the requirement for deep integration within the existing website at WooCommerce infrstructure.
We designed and built a new WordPress website for her growing business including the ability for people to book personal Zoom sessions. We worked closely with Madeleine who had a very strong idea about how she wanted her site to look and behave, and we brought it to life into a truly custom WordPress site.
Pamela Rushby has been a client for many years and her website is a showcase over her award-winning Children's literature and Young Adult works.
We recently updated Pam's website with Elementor's Theme Builder module and the Hello Elementor theme. This provides speed and pin-point design with responsive website elements. This means that the website looks great on any device, whether it's a desktop, mobile or tablet.
During this update, we also used Advanced Custom Fields to create a post-type for her books, allowing books to be easily entered into a backend dashboard for consistent display using a simple and elegant template.
In late 2020, Special Education and Behaviour Management Consultant Gabrielle Mead approached us to redesign her aging website, which was build by us many years ago.
We refreshed the site in line with her new branding, incorporated new facilities to manage workshops and Zoom consulting and launched her brand new podcast Stories from the Chalkface which is available on iTunes, Google Podcasts and Spotify.
The site uses Elementor page builder technology to deliver pixel-perfect responsive design regardless of the device.
Boats & Yachts Ltd, Hong Kong
Edward Coebergh approached Asporea™ Digital to modernise his aging website. Originally built with a standard theme, the site had become dated and was in need of an overhaul.
On a modest budget, we were able to bring his site up to date, improve navigation and increase the search filters available for users to narrow down their boat search.
Very good service and fast, highly recommended!
We worked with Royal Astrologer Penny Thornton to reduce her hosting costs and improve her website performance. Her website astrolutely.com is seen by millions of people every week and this volume of traffic requires high-performance hosting and precision tuning. We were able to deliver hosting at a fraction of the cost she was paying mainstream providers, and all hosted on her own dedicated web server.
Nicole Wood approached Asporea for redesign assistance for her website which she had been building and managing for some time. We used WordPress+Elementor to completely re-imagine the design and incorporate new time-saving features including the ability for users to purchase Zoom classes and receive automatic enrollment. Users can also pay for personal appointments, choosing a time and locking in a Zoom appointment which requires zero intervention from the client. The site is also set up for memberships and delivery of online classes.
Magick! Looks great – thanks sooooo much for your patience, creativity, honesty, flexibility and for getting my vision!